Stamped Concrete Products Manufacturer: Fantastic Concrete Patterns, Colors and Designs.

Stamped Concrete is the best way to make fresh concrete look like stone using our stamped concrete products without high costs. Our materials are offered in a variety of stamps, patterns and designs for residential and commercial projects, driveways, patios. It is resistant to all weather conditions, frost and sunlight, oils and acids.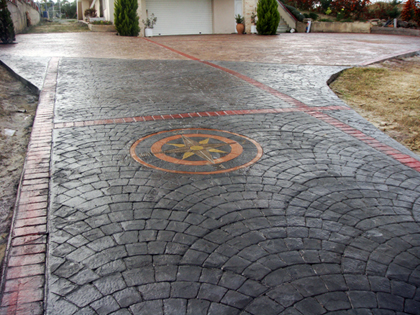 Stamped Concrete Overlay
with no cracks or airbubbles
is one of our concrete overlay products of light weight, that could be used also on

Old Concrete

, interior or exterior, with thickness from 7 mm to 25 mm.

Stamped Concrete Overlay

is very strong, with excellent adhesion and easy to apply.
Stamped Concrete Stamps, Stamped Concrete Patterns, Stamped Concrete Mosaic.
StyleBeton®
takes actual casting from
authentic stones and creates unique Stamped Concrete designs.
Decorative Concrete, Stamped Concrete, Stamped Concrete Overlay and Vertical Stamped Concrete - For more information visit www.stylebeton.com .